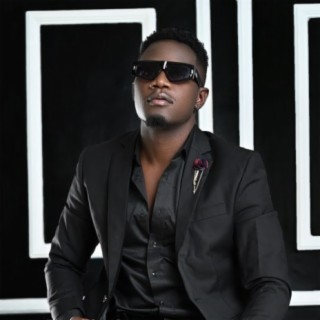 Madini Classic
Current #3,178

All Time #4,119

John Philip Ouma famously known as Madini Classic is a Kenyan based artist born on 2nd Dec 1994 in Kisumu, Kenya. Although many may associate him with Luo Nyanza, he is a Mombasa based musician he adopted the name from his grandfather who was known for his mastery in gold mining in Tanzania.

The singer started his music career while in Tanzania before relocating to Kenya and heading to the coast. He is greatly influenced by Bongo music that he used to sing along to, and this explains his style of music.

Many of Madini Classic's Songs became very popular and trendy on social media in line with a great number of streaming and downloads on Boomplay.

Career
Madini used to help his parents financially and what gave him the motivation to pursue his career was to to get someone who would mentor or guide him. He remained in Tanzania when his family was relocating back to Migori County, and there his career was born. He sang along to most Bongo tunes back in the day and later adopted the same style of music.

He managed to record a few audio songs but couldn't afford a decent video thus remaining underground. When the Singer completed his high school studies, he wanted to pursue music and despite his parents giving him moral support, they could not support him financially. Madini Classic had to travel to Nairobi so that he may be able to figure out a way that he may seek a mentor to hold his hand and offer him the financial support.

When he got to Nairobi, he faced challenges of recording his songs and had to do it in secret so that his brother who was a gospel music producer would not know about it. Madini also shared about his first time performing in the presence of a big audience is during the Mseto Tour which was held in TTC.

After few trial and errors in music, Madini started giving up non his dream since he was not reaping from it. His breakthrough came after he did a cover of Rayvanny's hit song 'Kwetu' and this got him to link up with Mzazi Willy M Tuva. The cover went viral online hours after we released it.

Tanzanian stars, including Rayvanny and Diamond, made public mentions of me and top radio and television shows in the country booked me for interviews. This reignited his dream and passion. Serian Music, a London-based artiste management firm, identified him and reached out.

They continued to work together and he owed so much to them. The singer released "Nikaribishe", which was a big song for him. Through it a lot of people identified his flair and vocals strength. It was also a song that everyone related to regardless of their age bracket. His other songs, especially "Tawire" and "Kalongolongo" opened doors for him both in the country and beyond the borders.

Currently he is riding high with "Nilivyo" a song featuring Vivian. His fan base has grown immensely since his breakthrough in 2017. "Nikaribishe" painted the picture of a lowly young man who falls in love with a lady from a rich family like what happens in the modern world. The Singer is currently among the well known artists and has singles and collabos with other top musicians including Singer Vivian, Gilad Millo and Prezzo.

Achievements
Madini Classics career has been blooming with progress that at a time, a Tanzanian singing group/band reached out to him to join them, a shock move that caught the star off-guard.

Madini was just an upcoming Mombasa artiste but was added to a WhatsApp group that has the top Bongo artistes after the release of his two new hits Tawire and Nikaribishe. Funny thing, the group members had asked for his inclusion not knowing that he is a Kenyan artiste.

Follow Boomplay and keep up-to-date with the latest songs of Madini Classic and information.

Madini Classic's Songs
• Toto La Kanairo ft Trio Mio
• Bingo Bango
• Nilivyo
• Nitalewa
• Taratibu
• For You
• Energy
• Nikaribishe
• Ex
• Dayana
• Kalongolongo
• Mgenge Wa Matambler
• Pure Love
• Tawire
• Gona
• Nitavumilia
• Kanairo
• Ado

Madini's Songs are included in Boomplay music playlists. Search, stream, and download Madini's Songs, his latest singles and albums in MP3 only on the Boomplay platform for free....more

Country/Region : Kenya
Listen to Madini Classic's new songs including "Bingo Bango", "Nilivyo ft. Vivian", "Nitalewa" and many more. Enjoy Madini Classic's latest songs and explore the Madini Classic's new music albums. If you want to download Madini Classic songs MP3, use the Boomplay App to download the Madini Classic songs for free. Discover Madini Classic's latest songs, popular songs, trending songs all on Boomplay.
John Philip Ouma famously known as Madini Classic is a Kenyan based artist born on 2nd Dec 1994 in Kisumu, Kenya. Although many may associate him with Luo Nyanza, he is a Mombasa based musician he adopted the name from his grandfather who was known for his mastery in gold mining in Tanzania.

The singer started his music career while in Tanzania before relocating to Kenya and heading to the coast. He is greatly influenced by Bongo music that he used to sing along to, and this explains his style of music.

Many of Madini Classic's Songs became very popular and trendy on social media in line with a great number of streaming and downloads on Boomplay.

Career
Madini used to help his parents financially and what gave him the motivation to pursue his career was to to get someone who would mentor or guide him. He remained in Tanzania when his family was relocating back to Migori County, and there his career was born. He sang along to most Bongo tunes back in the day and later adopted the same style of music.

He managed to record a few audio songs but couldn't afford a decent video thus remaining underground. When the Singer completed his high school studies, he wanted to pursue music and despite his parents giving him moral support, they could not support him financially. Madini Classic had to travel to Nairobi so that he may be able to figure out a way that he may seek a mentor to hold his hand and offer him the financial support.

When he got to Nairobi, he faced challenges of recording his songs and had to do it in secret so that his brother who was a gospel music producer would not know about it. Madini also shared about his first time performing in the presence of a big audience is during the Mseto Tour which was held in TTC.

After few trial and errors in music, Madini started giving up non his dream since he was not reaping from it. His breakthrough came after he did a cover of Rayvanny's hit song 'Kwetu' and this got him to link up with Mzazi Willy M Tuva. The cover went viral online hours after we released it.

Tanzanian stars, including Rayvanny and Diamond, made public mentions of me and top radio and television shows in the country booked me for interviews. This reignited his dream and passion. Serian Music, a London-based artiste management firm, identified him and reached out.

They continued to work together and he owed so much to them. The singer released "Nikaribishe", which was a big song for him. Through it a lot of people identified his flair and vocals strength. It was also a song that everyone related to regardless of their age bracket. His other songs, especially "Tawire" and "Kalongolongo" opened doors for him both in the country and beyond the borders.

Currently he is riding high with "Nilivyo" a song featuring Vivian. His fan base has grown immensely since his breakthrough in 2017. "Nikaribishe" painted the picture of a lowly young man who falls in love with a lady from a rich family like what happens in the modern world. The Singer is currently among the well known artists and has singles and collabos with other top musicians including Singer Vivian, Gilad Millo and Prezzo.

Achievements
Madini Classics career has been blooming with progress that at a time, a Tanzanian singing group/band reached out to him to join them, a shock move that caught the star off-guard.

Madini was just an upcoming Mombasa artiste but was added to a WhatsApp group that has the top Bongo artistes after the release of his two new hits Tawire and Nikaribishe. Funny thing, the group members had asked for his inclusion not knowing that he is a Kenyan artiste.

Follow Boomplay and keep up-to-date with the latest songs of Madini Classic and information.

Madini Classic's Songs
• Toto La Kanairo ft Trio Mio
• Bingo Bango
• Nilivyo
• Nitalewa
• Taratibu
• For You
• Energy
• Nikaribishe
• Ex
• Dayana
• Kalongolongo
• Mgenge Wa Matambler
• Pure Love
• Tawire
• Gona
• Nitavumilia
• Kanairo
• Ado

Madini's Songs are included in Boomplay music playlists. Search, stream, and download Madini's Songs, his latest singles and albums in MP3 only on the Boomplay platform for free.
New Comments(
17

)
FAQs about Madini Classic
Where is Madini Classic from?
He is from Kenya.
How to download songs of Madini Classic?
You can download songs of Madini Classic from Boomplay App for free.
Firstly, install Boomplay app on your mobile phone.
Secondly, navigate to the song you would like to download.
Thirdly, Tap on More > Download.