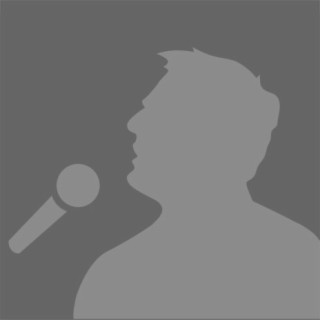 Brian Doerksen
Current #39.2k

All Time #33.4k

Born and raised on the West Coast of Canada, Brian Doerksen is a Christian singer/songwriter who came to the spiritual path as a high-school student. Soon after, a band was formed and Doerksen's calling and career were set. Eventually he came to find himself in Britain and Ireland, where he acted as a leader, training others to do the Lord's work -- musically. There he released a handful of works, before returning to Canada permanently in the early months of the 21st century. His music was more often than not tied to the label Integrity, with whom he issued a number of releases, including 2004's Today, which was nearly a number one hit on the Canadian Christian charts. Over the years, Doerksen has won a number of awards, including Worship Album of the Year and Male Soloist of the Year at the Canadian People's Choice Gospel Music Awards. In 2008, Doerksen was nominated for Canada's highest music honor, the Juno Award. ~ Chris True, Rovi

...more

Country/Region : Canada
Songs

(0)

Albums

(0)

Playlists

(0)
Listen to Brian Doerksen's new songs including and many more. Enjoy Brian Doerksen's latest songs and explore the Brian Doerksen's new music albums. If you want to download Brian Doerksen songs MP3, use the Boomplay App to download the Brian Doerksen songs for free. Discover Brian Doerksen's latest songs, popular songs, trending songs all on Boomplay.
Born and raised on the West Coast of Canada, Brian Doerksen is a Christian singer/songwriter who came to the spiritual path as a high-school student. Soon after, a band was formed and Doerksen's calling and career were set. Eventually he came to find himself in Britain and Ireland, where he acted as a leader, training others to do the Lord's work -- musically. There he released a handful of works, before returning to Canada permanently in the early months of the 21st century. His music was more often than not tied to the label Integrity, with whom he issued a number of releases, including 2004's Today, which was nearly a number one hit on the Canadian Christian charts. Over the years, Doerksen has won a number of awards, including Worship Album of the Year and Male Soloist of the Year at the Canadian People's Choice Gospel Music Awards. In 2008, Doerksen was nominated for Canada's highest music honor, the Juno Award. ~ Chris True, Rovi
New Comments(
0

)

What do you think of this artist?