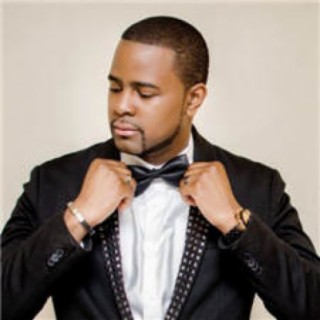 Dj Xclusive
Current #6,003

All Time #1,077

Born Rotimi Alakija, DJ Xclusive was born in St Austell, England on October 16,1980. His parents are Nigerians. DJ Xclusive returned to Nigeria when he was still a kid and was enrolled in King's College in Lagos State. DJ Xclusive songs become very popular and trendy online with a great number of streaming and downloads on Boomplay.

After graduating from secondary school, he returned to the UK to complete his university education. He graduated from Reading University as a BSc holder in Physics and Computer Science. He further studied Financial Computing at Brunel University London.

Career
Although a graduate of Physics and Computer Science, DJ Xclusive decided to pursue a career in Disc Jockey, as he already developed the passion for mixing songs for artists. He started performing at various clubs such as Funky Budha, Aura Mayfair, Jalous and Penthouse.

He has also worked with top foreign musicians like Rihanna, Brick and Lace, Ne-Yo, Nas and Fat Joe. At the 2010 edition of the Nigeria Entertainment Awards which was held in United States, DJ Xclusive was honored with the title "World Best DJ".

At the Black Entertainment Film Fashion Television Awards (BEFFTA Awards) held in 2011, DJ Xclusive was among the nominees for the Best DJ Award. He was also the guest DJ at the 2013 and 2019 edition of the Big Brother Naija.

DJ Xclusive, being the master of his own craft, became a hot cake in the music industry and attracted a lot of record labels in Nigeria, but finally settled With Bank W's owned record label, E.M.E. He has worked Witt several notable musicians to produce some of his hit singles.

He began working as a resident DJ with CoolFM 96.9 and released his first hit single "I'm Xclusive" which featured popular act Mo Eazy.

Follow Boomplay and keep up-to-date with the latest DJ Xclusive songs and information.

DJ Xclusive Hit Songs
• "Pangolo" (featuring Timaya)(2012)
• "Ibebe" (featuring Olamide) (2013)
• "Fatasi" (featuring Terry G) (2014)
• "Gal bad" (featuring D'Prince and Wizkid)(2014)
• "Jeje" (featuring Wizkid (2014)
• "Shaba" (featuring Kcee and Patoranking)(2014)
• "Tonight" (featuring Banky W and Niyola)(2014)
• "Dami Si" (featuring Lil Kesh and CDQ)(2015)
• "Sharwama" (featuring Masterkraft) (2016)
• "Oyoyo" (featuring Burna Boy) (2016)
• "Pose" (featuring Tiwa Savage)(2017)
• "Gbomo Gbomo" (featuring Zlatan Ibile)(2019)
• "Buga" (featuring T-Classic) (2020)
• "Mad O" (2020)
• "Pariwo" (featuring Dotman)(2020
• "Sweet 16" (featuring Soft) (2020)
• "Goodmorning riddin"

Achievements
• DJ Xclusive was a recipient of the Most Outstanding Nigerian Doing Great Things In the Hip Hop World, LoverBall Awards, in 2010.
• The World Best DJ, Nigeria Entertainment Awards, 2010.
• Nominees for The Best DJ, Black Entertainment Film Fashion Television Awards (BEFFTA Awards), 2011.
• Best Nigerian DJ, Nigerian Broadcaster Merit Awards, in 2014.

DJ Xclusive songs are included in Boomplay music playlists. Search to stream and download DJ Xclusive songs MP3/ single/ albums on the platform....more

Country/Region : Nigeria
Listen to Dj Xclusive's new songs including "Entertainer ft. Olamide & Jamopyper", "Jeje ft. Wizkid", "Amaka ft. Ezzy Bellz" and many more. Enjoy Dj Xclusive's latest songs and explore the Dj Xclusive's new music albums. If you want to download Dj Xclusive songs MP3, use the Boomplay App to download the Dj Xclusive songs for free. Discover Dj Xclusive's latest songs, popular songs, trending songs all on Boomplay.
Born Rotimi Alakija, DJ Xclusive was born in St Austell, England on October 16,1980. His parents are Nigerians. DJ Xclusive returned to Nigeria when he was still a kid and was enrolled in King's College in Lagos State. DJ Xclusive songs become very popular and trendy online with a great number of streaming and downloads on Boomplay.

After graduating from secondary school, he returned to the UK to complete his university education. He graduated from Reading University as a BSc holder in Physics and Computer Science. He further studied Financial Computing at Brunel University London.

Career
Although a graduate of Physics and Computer Science, DJ Xclusive decided to pursue a career in Disc Jockey, as he already developed the passion for mixing songs for artists. He started performing at various clubs such as Funky Budha, Aura Mayfair, Jalous and Penthouse.

He has also worked with top foreign musicians like Rihanna, Brick and Lace, Ne-Yo, Nas and Fat Joe. At the 2010 edition of the Nigeria Entertainment Awards which was held in United States, DJ Xclusive was honored with the title "World Best DJ".

At the Black Entertainment Film Fashion Television Awards (BEFFTA Awards) held in 2011, DJ Xclusive was among the nominees for the Best DJ Award. He was also the guest DJ at the 2013 and 2019 edition of the Big Brother Naija.

DJ Xclusive, being the master of his own craft, became a hot cake in the music industry and attracted a lot of record labels in Nigeria, but finally settled With Bank W's owned record label, E.M.E. He has worked Witt several notable musicians to produce some of his hit singles.

He began working as a resident DJ with CoolFM 96.9 and released his first hit single "I'm Xclusive" which featured popular act Mo Eazy.

Follow Boomplay and keep up-to-date with the latest DJ Xclusive songs and information.

DJ Xclusive Hit Songs
• "Pangolo" (featuring Timaya)(2012)
• "Ibebe" (featuring Olamide) (2013)
• "Fatasi" (featuring Terry G) (2014)
• "Gal bad" (featuring D'Prince and Wizkid)(2014)
• "Jeje" (featuring Wizkid (2014)
• "Shaba" (featuring Kcee and Patoranking)(2014)
• "Tonight" (featuring Banky W and Niyola)(2014)
• "Dami Si" (featuring Lil Kesh and CDQ)(2015)
• "Sharwama" (featuring Masterkraft) (2016)
• "Oyoyo" (featuring Burna Boy) (2016)
• "Pose" (featuring Tiwa Savage)(2017)
• "Gbomo Gbomo" (featuring Zlatan Ibile)(2019)
• "Buga" (featuring T-Classic) (2020)
• "Mad O" (2020)
• "Pariwo" (featuring Dotman)(2020
• "Sweet 16" (featuring Soft) (2020)
• "Goodmorning riddin"

Achievements
• DJ Xclusive was a recipient of the Most Outstanding Nigerian Doing Great Things In the Hip Hop World, LoverBall Awards, in 2010.
• The World Best DJ, Nigeria Entertainment Awards, 2010.
• Nominees for The Best DJ, Black Entertainment Film Fashion Television Awards (BEFFTA Awards), 2011.
• Best Nigerian DJ, Nigerian Broadcaster Merit Awards, in 2014.

DJ Xclusive songs are included in Boomplay music playlists. Search to stream and download DJ Xclusive songs MP3/ single/ albums on the platform.
FAQs about Dj Xclusive
Where is Dj Xclusive from?
He is from Nigeria.
How to download songs of Dj Xclusive?
You can download songs of Dj Xclusive from Boomplay App for free.
Firstly, install Boomplay app on your mobile phone.
Secondly, navigate to the song you would like to download.
Thirdly, Tap on More > Download.