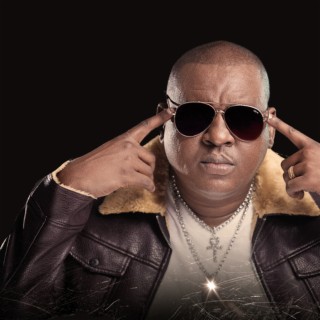 Professor Jay
Current #1,988

All Time #2,709

Professor Jay was born on the 29 of December in 1975 in Tanzania. His real names are Joseph Haule. He is a Tanzanian hip hop and Bongo flavor artist and a former Tanzanian parliament for Mikumi.

Many of Professor Jay songs become very popular and trendy online with great number of streaming and downloads on Boomplay now.

Career
Professor Jay is a rapper, he started rapping in 1994 as a member of the group Hard Blasters, best known for their hit song "Chemsha Bongo".

Achievement
Professor Jay has won several awards including the best male artist in the 2007 Pearl of Africa music awards and the best songwriter in the 2009 Tanzanian Music Awards.

Follow Boomplay and keep up to date with latest Professor Jay songs and information.

Professor Jay Songs:
• Nikusaidieje
• Nimeamini
• Vuta Raha
• Nisamehe
• Jina langu
• Bongo Dar es salaam
• Piga Makofi
• Msinitenge
• Zali la mentali
• Utaniambia Nini?

Net Worth:
Professor Jay has a total net Worth of $3.5million. His net Worth has been growing significantly in 2020 - 2021.

Professor Jay songs are included in Boomplay music playlists. Search to stream and download Professor Jay songs MP3/ single/ albums on the Boomplay....more

Country/Region : Tanzania
Listen to Professor Jay's new songs including "Utaniambia Nini?", "Yatapita ft. Harmonize", "Kipi Sijasikia ft. Diamond Platnumz" and many more. Enjoy Professor Jay's latest songs and explore the Professor Jay's new music albums. If you want to download Professor Jay songs MP3, use the Boomplay App to download the Professor Jay songs for free. Discover Professor Jay's latest songs, popular songs, trending songs all on Boomplay.
Professor Jay was born on the 29 of December in 1975 in Tanzania. His real names are Joseph Haule. He is a Tanzanian hip hop and Bongo flavor artist and a former Tanzanian parliament for Mikumi.

Many of Professor Jay songs become very popular and trendy online with great number of streaming and downloads on Boomplay now.

Career
Professor Jay is a rapper, he started rapping in 1994 as a member of the group Hard Blasters, best known for their hit song "Chemsha Bongo".

Achievement
Professor Jay has won several awards including the best male artist in the 2007 Pearl of Africa music awards and the best songwriter in the 2009 Tanzanian Music Awards.

Follow Boomplay and keep up to date with latest Professor Jay songs and information.

Professor Jay Songs:
• Nikusaidieje
• Nimeamini
• Vuta Raha
• Nisamehe
• Jina langu
• Bongo Dar es salaam
• Piga Makofi
• Msinitenge
• Zali la mentali
• Utaniambia Nini?

Net Worth:
Professor Jay has a total net Worth of $3.5million. His net Worth has been growing significantly in 2020 - 2021.

Professor Jay songs are included in Boomplay music playlists. Search to stream and download Professor Jay songs MP3/ single/ albums on the Boomplay.
New Comments(
20

)
FAQs about Professor Jay
Where is Professor Jay from?
He is from Tanzania.
How to download songs of Professor Jay?
You can download songs of Professor Jay from Boomplay App for free.
Firstly, install Boomplay app on your mobile phone.
Secondly, navigate to the song you would like to download.
Thirdly, Tap on More > Download.