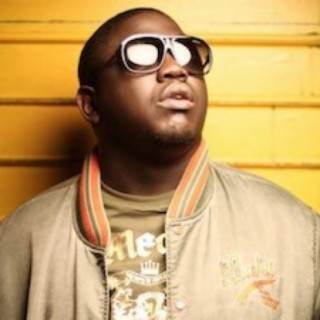 Illbliss
Current #4,585

All Time #1,319

Tobechukwu Melvin-Ejiofor (popularly known as Illbliss or Oga Boss) was born on December 30th, 1979 in Enugu state, Nigeria. He is a rapper, television content producer and record label executive.

An indigene of Nkwerre in Imo state, Illbliss grew up in Enugu where he had his basic and tertiary education.

Many Illbliss songs become very popular and trendy online with a great number of streaming and downloads on Boomplay.

Career
Illbliss is the and owner of the managing outfit The Gorretii Company, same company responsible for Chidinma Ekile (although she left in 2018) and Phyno, among others. He was also a member of the now defunct Hip Hop Group - Da Thorobreds. The group, consisting of other notable hip hop artistes like Elajoe, Obiwon, Amaka and B- Elect, copped the award for the Best HipHop song by a group/duo at the 2006 edition of Hip Hop World Awards for the massive radio hit "Streethop",

Asides being signed to Capital Hill Records, Illbliss is also a managing partner at Capital Dreams Pictures, which he runs with multi-talented and award winning videographer, Clarence Peters. In 2010, he adopted an executive approach towards the music business by setting up an artist management firm called The Goretti Company, responsible for moulding and directing the music careers of MTN Project Fame winners Mike Anyasodo, Chidinma, Monica and more recent Ayoola.

In 2011, iLLBLISS returned to the studio to commence the recording of his sophomore album titled 'Oga Boss', the much anticipated album dropped in late November and the first two singles Anamachi Kwanu and My Heart Beats enjoyed massive airplay. The video for Anam achikwanu caused quite a stir and remains one of the top videos presently, it went on to win Best Hip-hop video at the Nigerian Music Video Awards (NMVA) 2012.

Oga Boss has received awesome reviews from industry pundits and Naija music fans in general, and also doing great figures in the market. The album features collaborations with names like Timaya, Naeto C, Ice Prince, Silvastone (UK), Chidinma, Phyno, Del' B, Banky W, WizBoyy, Tha Suspect, among others.

He is currently in and out of the studios, when not supervising the recordings of the newer acts under his wing, he is working on new tunes for an album reload. With his partner Clarence Peters he has shot more videos for his Oga Boss album.

Follow Boomplay and keep up-to-date with the latest Illbliss songs and information.

Achievement
• In 2008, he won the Sound City Music Video Awards for The SMVA for Best Hip-Hop Video
• In 2009, he won the South South Music Awards for The SSMA for Most Popular Video
• In 2010, he was nominated by The Headies for Hip Hop World Revelation of the Year
• Also in 2010, The Headies also nominated him for Best Rap Album Award
• Another nomination in 2010 by The Headies was for the Best Collaboration award
• In 2012, he won The NMWA awards for The Best Hip-Hop Video
• In 2013 The Headies nominated him for Best Rap Album
• In 2016, the rapper won The Headies Award for Lyricist on the Roll
• Also in 2016, he won The Headies Award for Best Rap Album
• He won the 2016 City People Entertainment Award for Rap Album of the Year
• Finally, in 2017 he won the City People Music Award for Rap/Hip-Hop Artist of the Year

Illbliss songs are included in Boomplay music playlists. Search to stream and download Illbliss songs MP3/ single/ albums on the platform....more

Country : Nigeria
Songs

(118)

Albums

(21)

Playlists

(4)
1

2

3

4

5

6

7

8

9

10

11

12

13

14

15

16

17

18

19

20

21

22

23

24

25

26

27

28

29

30

31

32

33

34

35

36

37

38

39

40

41

42

43

44

45

46

47

48

49

50

51

52

53

54

55

56

57

58

59

60

61

62

63

64

65

66

67

68

69

70

71

72

73

74

75

76

77

78

79

80

81

82

83

84

85

86

87

88

89

90

91

92

93

94

95

96

97

98

99

100
Listen to Illbliss's new songs including "Remember ft. Johnny Drille", "Enuf Space (Aiye Po Gan) ft. Terry G", "Fever ft. Yemi Alade" and many more. Enjoy Illbliss's latest songs and explore the Illbliss's new music albums. If you want to download Illbliss songs MP3, use the Boomplay App to download the Illbliss songs for free. Discover Illbliss's latest songs, popular songs, trending songs all on Boomplay.
Tobechukwu Melvin-Ejiofor (popularly known as Illbliss or Oga Boss) was born on December 30th, 1979 in Enugu state, Nigeria. He is a rapper, television content producer and record label executive.

An indigene of Nkwerre in Imo state, Illbliss grew up in Enugu where he had his basic and tertiary education.

Many Illbliss songs become very popular and trendy online with a great number of streaming and downloads on Boomplay.

Career
Illbliss is the and owner of the managing outfit The Gorretii Company, same company responsible for Chidinma Ekile (although she left in 2018) and Phyno, among others. He was also a member of the now defunct Hip Hop Group - Da Thorobreds. The group, consisting of other notable hip hop artistes like Elajoe, Obiwon, Amaka and B- Elect, copped the award for the Best HipHop song by a group/duo at the 2006 edition of Hip Hop World Awards for the massive radio hit "Streethop",

Asides being signed to Capital Hill Records, Illbliss is also a managing partner at Capital Dreams Pictures, which he runs with multi-talented and award winning videographer, Clarence Peters. In 2010, he adopted an executive approach towards the music business by setting up an artist management firm called The Goretti Company, responsible for moulding and directing the music careers of MTN Project Fame winners Mike Anyasodo, Chidinma, Monica and more recent Ayoola.

In 2011, iLLBLISS returned to the studio to commence the recording of his sophomore album titled 'Oga Boss', the much anticipated album dropped in late November and the first two singles Anamachi Kwanu and My Heart Beats enjoyed massive airplay. The video for Anam achikwanu caused quite a stir and remains one of the top videos presently, it went on to win Best Hip-hop video at the Nigerian Music Video Awards (NMVA) 2012.

Oga Boss has received awesome reviews from industry pundits and Naija music fans in general, and also doing great figures in the market. The album features collaborations with names like Timaya, Naeto C, Ice Prince, Silvastone (UK), Chidinma, Phyno, Del' B, Banky W, WizBoyy, Tha Suspect, among others.

He is currently in and out of the studios, when not supervising the recordings of the newer acts under his wing, he is working on new tunes for an album reload. With his partner Clarence Peters he has shot more videos for his Oga Boss album.

Follow Boomplay and keep up-to-date with the latest Illbliss songs and information.

Achievement
• In 2008, he won the Sound City Music Video Awards for The SMVA for Best Hip-Hop Video
• In 2009, he won the South South Music Awards for The SSMA for Most Popular Video
• In 2010, he was nominated by The Headies for Hip Hop World Revelation of the Year
• Also in 2010, The Headies also nominated him for Best Rap Album Award
• Another nomination in 2010 by The Headies was for the Best Collaboration award
• In 2012, he won The NMWA awards for The Best Hip-Hop Video
• In 2013 The Headies nominated him for Best Rap Album
• In 2016, the rapper won The Headies Award for Lyricist on the Roll
• Also in 2016, he won The Headies Award for Best Rap Album
• He won the 2016 City People Entertainment Award for Rap Album of the Year
• Finally, in 2017 he won the City People Music Award for Rap/Hip-Hop Artist of the Year

Illbliss songs are included in Boomplay music playlists. Search to stream and download Illbliss songs MP3/ single/ albums on the platform.
New Comments(
11

)