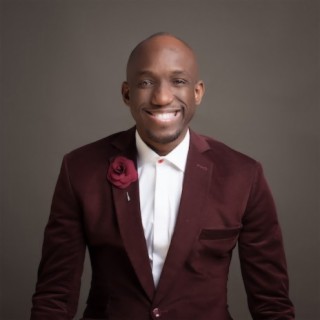 Obiora Obiwon
Current #4,612

All Time #1,413

Recording artiste, music minister, song writer Obiora Obiwon steps in strongly into 2018 with the dance heavy single "Tulu Ugo", a versatile follow up to his buzzing 2017 anthemic worship single entitled "A Billion Halleluyah". Acclaim for his late 2016 album Floodgates: The Beginning Of The New Overflow has risen and continues to increase his influence in the gospel music industry.

In 2008 Obiora Obiwon announced that he had undergone a strong personal spiritual experience and transited from r'n'b/pop to the christian/gospel music genre. He has won several music industry awards in both genres after his solo debut in 2006 with Overture, as well as subsequent well received albums The Rebirth (2009) and Gold Water (2013). He grew up in Enugu, Nigeria where he started song writing and performing as a teenager. He migrated to Lagos in 2002 and first appeared on the national music scene with the award winning HipHop group Thorobreds....more

Country : Nigeria
Songs

(72)

Albums

(11)

Playlists

(2)
1

2

3

4

5

6

7

8

9

10

11

12

13

14

15

16

17

18

19

20

21

22

23

24

25

26

27

28

29

30

31

32

33

34

35

36

37

38

39

40

41

42

43

44

45

46

47

48

49

50

51

52

53

54

55

56

57

58

59

60

61

62

63

64

65

66

67

68

69

70

71

72
Listen to Obiora Obiwon's new songs including "Obi Mu O The Remix ft. Blaise, M.i, Illbliss & Guchi Young", "Jubilee ft. Nathaniel Bassey", "Hail My King ft. Frank Edwards, Eben & Kenny K'ore" and many more. Enjoy Obiora Obiwon's latest songs and explore the Obiora Obiwon's new music albums. If you want to download Obiora Obiwon songs MP3, use the Boomplay App to download the Obiora Obiwon songs for free. Discover Obiora Obiwon's latest songs, popular songs, trending songs all on Boomplay.
Recording artiste, music minister, song writer Obiora Obiwon steps in strongly into 2018 with the dance heavy single "Tulu Ugo", a versatile follow up to his buzzing 2017 anthemic worship single entitled "A Billion Halleluyah". Acclaim for his late 2016 album Floodgates: The Beginning Of The New Overflow has risen and continues to increase his influence in the gospel music industry.

In 2008 Obiora Obiwon announced that he had undergone a strong personal spiritual experience and transited from r'n'b/pop to the christian/gospel music genre. He has won several music industry awards in both genres after his solo debut in 2006 with Overture, as well as subsequent well received albums The Rebirth (2009) and Gold Water (2013). He grew up in Enugu, Nigeria where he started song writing and performing as a teenager. He migrated to Lagos in 2002 and first appeared on the national music scene with the award winning HipHop group Thorobreds.
New Comments(
16

)