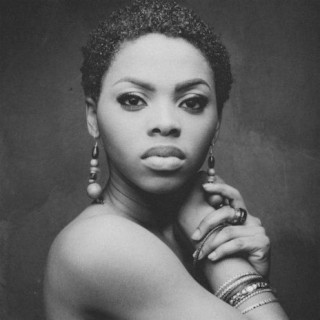 Chidinma
Current #679

All Time #312

Chidinma Ekile (conceived 2 May 1991), referred to expertly as Chidinma, is a Nigerian gospel artist and musician. Many of Chidinma songs become very popular and trendy online with great number of streaming and downloads on Boomplay. In 2010, she rose to fame subsequent to winning the third time of Project Fame West Africa.

Following the appearance of the music video for her "Emi Ni Baller" single, she transformed into the vitally female craftsman to top at number 1 on the MTV Base Official Naija Top 10 diagram. In 2011, she conveyed the Sound Sultan-helped single "Jankoliko".

Her eponymous presentation assortment Chidinma was conveyed through the music stage Spinlet; it was maintained by the singles "Jankoliko", "Convey You Go", "Kedike" and "Run Dia Mouth". The assortment features guest appearances from Sound Sultan, Tha Suspect, Olamide and Muna.Chidinma won the Best Female West African Act at the 2012 Kora Awards and performed "Kedike" at the assistance. She is actually embraced with Eezee Concept, with the appearance of her song, Jehovah Overdo.

Follow Boomplay and keep up-to-date with latest Chidinma songs and information.

CAREER:
After an extremely lengthy nonattendance from the music scene, Chidinma Ekile returned again in May 2021 however this opportunity to praise her 30th birthday celebration, sharing photographs of herself on Instagram. She communicated laments squandering north of 9 years doing mainstream music, noticing that her unexpected change to gospel music was energized by another experience with God and comprehension of her Christian confidence.

To declare her appearance into the Nigerian gospel music scene, Chidinma delivered her presentation gospel single named, 'Jehovah Over Do' on Sunday, May 2, 2021. The New Season EP comprise of 6 tracks and a reward (making 7 altogether) was delivered on August 23, 2021.

ACHIEVEMENT:
She won Best Female West African Act at Kora Awards in 2012 for her song 'kedike'.

SOME OF CHIDINMA SONG
• Jehovah Overdo
• Fallen in Love
• Osuba
• Yanga
• This Love
• Gone Forever

Chidinma songs are included in Boomplay music playlists. Search to stream and download Chidinma songs/ single/ albums on the platform....more

Country/Region : Nigeria
Listen to Chidinma's new songs including "Fallen In Love", "Yanga", "Gone Forever" and many more. Enjoy Chidinma's latest songs and explore the Chidinma's new music albums. If you want to download Chidinma songs MP3, use the Boomplay App to download the Chidinma songs for free. Discover Chidinma's latest songs, popular songs, trending songs all on Boomplay.
Chidinma Ekile (conceived 2 May 1991), referred to expertly as Chidinma, is a Nigerian gospel artist and musician. Many of Chidinma songs become very popular and trendy online with great number of streaming and downloads on Boomplay. In 2010, she rose to fame subsequent to winning the third time of Project Fame West Africa.

Following the appearance of the music video for her "Emi Ni Baller" single, she transformed into the vitally female craftsman to top at number 1 on the MTV Base Official Naija Top 10 diagram. In 2011, she conveyed the Sound Sultan-helped single "Jankoliko".

Her eponymous presentation assortment Chidinma was conveyed through the music stage Spinlet; it was maintained by the singles "Jankoliko", "Convey You Go", "Kedike" and "Run Dia Mouth". The assortment features guest appearances from Sound Sultan, Tha Suspect, Olamide and Muna.Chidinma won the Best Female West African Act at the 2012 Kora Awards and performed "Kedike" at the assistance. She is actually embraced with Eezee Concept, with the appearance of her song, Jehovah Overdo.

Follow Boomplay and keep up-to-date with latest Chidinma songs and information.

CAREER:
After an extremely lengthy nonattendance from the music scene, Chidinma Ekile returned again in May 2021 however this opportunity to praise her 30th birthday celebration, sharing photographs of herself on Instagram. She communicated laments squandering north of 9 years doing mainstream music, noticing that her unexpected change to gospel music was energized by another experience with God and comprehension of her Christian confidence.

To declare her appearance into the Nigerian gospel music scene, Chidinma delivered her presentation gospel single named, 'Jehovah Over Do' on Sunday, May 2, 2021. The New Season EP comprise of 6 tracks and a reward (making 7 altogether) was delivered on August 23, 2021.

ACHIEVEMENT:
She won Best Female West African Act at Kora Awards in 2012 for her song 'kedike'.

SOME OF CHIDINMA SONG
• Jehovah Overdo
• Fallen in Love
• Osuba
• Yanga
• This Love
• Gone Forever

Chidinma songs are included in Boomplay music playlists. Search to stream and download Chidinma songs/ single/ albums on the platform.
New Comments(
705

)
FAQs about Chidinma
Where is Chidinma from?
She is from Nigeria.
How to download songs of Chidinma?
You can download songs of Chidinma from Boomplay App for free.
Firstly, install Boomplay app on your mobile phone.
Secondly, navigate to the song you would like to download.
Thirdly, Tap on More > Download.