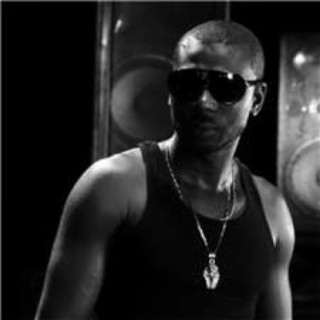 Durella
Current #9,058

All Time #5,841

Durella the King Of The Zanga with two albums under his belt, has blessed us with Singles like; "Enu Ose", "Shayo", "Wizkolo Wiska", My Life (enemies), "Club Rock" And "GaGa" Featuring Wizkid. He was hailed the King of the street, the King of the Zanga when he stormed the music industry because of his swag, vibe, music sound and charisma. For a while now Durella has been off the music industry, no official release (songs) or music project just covers once in a blue moon. But after a long break Durella has decided to hit the studio back to blessed his day one fans with music non stop this year 2020. Fans can definitely be excited judging by what music insiders have been hearing in the studio... It is fair to say the King of the Zanga is back.

In June 2020 Durella team up with Ice Prince to bless the streets with a jam called Salaye. Salaye has now become a street slang. This has recorded over 100,000 streams and 25,000 lyrics video views.

Durella's latest single On my mind was released on the 28th of August 2020....more

Country/Region : Nigeria
Songs

(47)

Albums

(14)

Playlists

(2)
1

2

3

4

5

6

7

8

9

10

11

12

13

14

15

16

17

18

19

20

21

22

23

24

25

26

27

28

29

30

31

32

33

34

35

36

37

38

39

40

41

42

43

44

45

46

47
Listen to Durella's new songs including "Escalla Dindin ft. Mr Real & Qdot 🅴", "Shayo", "My Life" and many more. Enjoy Durella's latest songs and explore the Durella's new music albums. If you want to download Durella songs MP3, use the Boomplay App to download the Durella songs for free. Discover Durella's latest songs, popular songs, trending songs all on Boomplay.
Durella the King Of The Zanga with two albums under his belt, has blessed us with Singles like; "Enu Ose", "Shayo", "Wizkolo Wiska", My Life (enemies), "Club Rock" And "GaGa" Featuring Wizkid. He was hailed the King of the street, the King of the Zanga when he stormed the music industry because of his swag, vibe, music sound and charisma. For a while now Durella has been off the music industry, no official release (songs) or music project just covers once in a blue moon. But after a long break Durella has decided to hit the studio back to blessed his day one fans with music non stop this year 2020. Fans can definitely be excited judging by what music insiders have been hearing in the studio... It is fair to say the King of the Zanga is back.

In June 2020 Durella team up with Ice Prince to bless the streets with a jam called Salaye. Salaye has now become a street slang. This has recorded over 100,000 streams and 25,000 lyrics video views.

Durella's latest single On my mind was released on the 28th of August 2020.
New Comments(
12

)