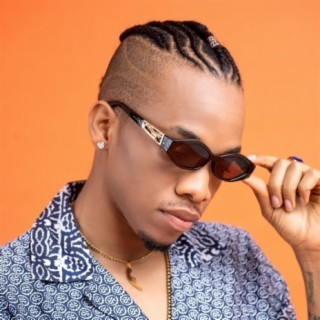 Tekno
Current #178

All Time #52

Augustine Miles Kelechi popularly known as Tekno or Alhaji Tekno is a popular Nigerian singer-songwriter, producer and a dancer.

Tekno Background
Tekno Miles was born on December 17, 1992 in Bauchi State. He hails from Ivo LGA, Ebonyi State, Nigeria. His father was in the Nigerian Army, and so he had the opportunity to live and travel to several Northern Nigerian states like Kaduna, Nasarawa e.t.c. He attended Heritage School, Kaduna for his secondary education.

Tekno Early Career
Tekno became a member of the choir early and he was enrolled into a music school at age 8. While he was in the music school, he started learning how to play musical instrument like the piano and guitar.

In 2013, Tekno released his first single titled Holiday under K-Money Entertainment. The song featured vocals from Davido. The song Holiday gained massive airplay on radio and TV and placed Tekno on the Nigerian musical map.

Onye ne kwu
Tekno met Julius Agwu, an ace comedian who took interest in him when he performed the song Onye Ne Kwu, his remix of Ice Prince'e Oleku at an event in Abuja. At the same event in Abuja, he met Iyanya and Ubi Franklyn, the manager of Made Men Music Group record label. The duo also took interest in him and encouraged him to move to Lagos to further his musical career.


Tekno Net Worth
According to Naijaquest.com, his net worth is estimated at $1.7 million. It was also in the news that he signed a deal with Sony Entertainment for about 4 million naira. Tekno also signed a deal worth millions of Naira as an ambassador for MTN.

Awards And Nominations
Best New Act of the Year, Nigeria Entertainment Award, 2014
Best Pop Extra Video, 9th Nigeria Music Video Awards, 2015
The Best New Act, MTV Africa Music Awards, 2016
African Video Of The Year, MTV Africa Music Awards, 2016

Download and Listen your favorite Tekno's songs on Boomplay....more

Country/Region : Nigeria
Listen to Tekno's new songs including "Diana", "Wash", "Duro" and many more. Enjoy Tekno's latest songs and explore the Tekno's new music albums. If you want to download Tekno songs MP3, use the Boomplay App to download the Tekno songs for free. Discover Tekno's latest songs, popular songs, trending songs all on Boomplay.
Augustine Miles Kelechi popularly known as Tekno or Alhaji Tekno is a popular Nigerian singer-songwriter, producer and a dancer.

Tekno Background
Tekno Miles was born on December 17, 1992 in Bauchi State. He hails from Ivo LGA, Ebonyi State, Nigeria. His father was in the Nigerian Army, and so he had the opportunity to live and travel to several Northern Nigerian states like Kaduna, Nasarawa e.t.c. He attended Heritage School, Kaduna for his secondary education.

Tekno Early Career
Tekno became a member of the choir early and he was enrolled into a music school at age 8. While he was in the music school, he started learning how to play musical instrument like the piano and guitar.

In 2013, Tekno released his first single titled Holiday under K-Money Entertainment. The song featured vocals from Davido. The song Holiday gained massive airplay on radio and TV and placed Tekno on the Nigerian musical map.

Onye ne kwu
Tekno met Julius Agwu, an ace comedian who took interest in him when he performed the song Onye Ne Kwu, his remix of Ice Prince'e Oleku at an event in Abuja. At the same event in Abuja, he met Iyanya and Ubi Franklyn, the manager of Made Men Music Group record label. The duo also took interest in him and encouraged him to move to Lagos to further his musical career.


Tekno Net Worth
According to Naijaquest.com, his net worth is estimated at $1.7 million. It was also in the news that he signed a deal with Sony Entertainment for about 4 million naira. Tekno also signed a deal worth millions of Naira as an ambassador for MTN.

Awards And Nominations
Best New Act of the Year, Nigeria Entertainment Award, 2014
Best Pop Extra Video, 9th Nigeria Music Video Awards, 2015
The Best New Act, MTV Africa Music Awards, 2016
African Video Of The Year, MTV Africa Music Awards, 2016

Download and Listen your favorite Tekno's songs on Boomplay.
FAQs about Tekno
Where is Tekno from?
He is from Nigeria.
What are the latest songs of Tekno?
The latest songs of Tekno are Kata (Mixed), PAY (Mixed) and Enjoy (Mixed).
What are the best songs of Tekno?
The best songs of Tekno are Mufasa, Yawa and Enjoy.
What are the best albums of Tekno?
The best albums of Tekno are Old Romance, Mufasa and Yawa.
How to download songs of Tekno?
You can download songs of Tekno from Boomplay App for free.
Firstly, install Boomplay app on your mobile phone.
Secondly, navigate to the song you would like to download.
Thirdly, Tap on More > Download.