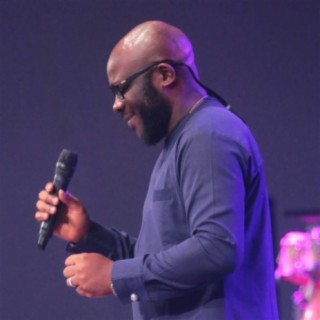 Freke Umoh
Current #2,728

All Time #1,087

Freke Umoh is a native of Akwa-Ibom state with talent in music. He started singing in his church's choir as a teenager. He was born on 25th January Freke Umoh is a Nigerian singer, songwriter,a producer and speaker with high sense of humour and has a down-to-earth personality.

Freke Umoh songs become very popular and trendy online with a great number of streaming and downloads on Boomplay.

Career
Freke Umoh is a popular Nigerian gospel singer and songwriter. He happens to be one of the talented musicians in the gospel music industry in Nigeria thanks to the longlasting impressions he had made and is still making. He started singing in various church choir groups until his divine leap to success. Freke Umoh went from singing in the church teenagers' choir in Lagos to starring in international gospel concerts, conferences, and events.

He has taken the Nigerian music industry by storm since emerging on scene some 15 years ago in Lagos. In the few years of his career flight, Freke has shared stage performances with Ron Kenoly, Bob Fitts, Micah Stampley, Chevelle Franklyn, Sammie Okposo, Asu Ekiye and a handful of other gospel music greats both National and International.

One of his single IBAGHA simply means there's nobody like God in his native Akwa Ibom dialect has lots of reviews.

Apart from a burgeoning music minsitry career, multi talented Freke is also well sought after as an event host/master of ceremonies-par-excellence.

Follow Boomplay and keep up-to-date with the latest Freke Umoh songs and information.

Freke Umoh Songs
Since the onset of his career, Freke released one album "Open Heavens" which was a huge success in 2012. Open Heavens contained songs such as:
• Hallelujah No Go Finish
• Ibaha
• You are My God
• Chukwu Nonso
• Mungu Wangu
• Abasi Mmi
• Desperate for you
• Nothing spoil
• Mary's Lamb
• Better Dey Follow me
• Dream Again
• No More Delay

Freke Umoh songs are included in Boomplay music playlists. Search to stream and download Freke Umoh songs MP3/ single/ albums on the platform....more

Country : Nigeria
Songs

(25)

Albums

(11)

Playlists

(3)
1

2

3

4

5

6

7

8

9

10

11

12

13

14

15

16

17

18

19

20

21

22

23

24

25
Listen to Freke Umoh's new songs including "Dream Again", "Medley of Praise: Praising the Lord / Odogwu N'agha dike n'agha / Yayi Yayi Yesu Yayi / Oooh Ole Rabari / Kabiyesi O Ese O / Idara / We lift your name high /", "Abasi Mmi" and many more. Enjoy Freke Umoh's latest songs and explore the Freke Umoh's new music albums. If you want to download Freke Umoh songs MP3, use the Boomplay App to download the Freke Umoh songs for free. Discover Freke Umoh's latest songs, popular songs, trending songs all on Boomplay.
Freke Umoh is a native of Akwa-Ibom state with talent in music. He started singing in his church's choir as a teenager. He was born on 25th January Freke Umoh is a Nigerian singer, songwriter,a producer and speaker with high sense of humour and has a down-to-earth personality.

Freke Umoh songs become very popular and trendy online with a great number of streaming and downloads on Boomplay.

Career
Freke Umoh is a popular Nigerian gospel singer and songwriter. He happens to be one of the talented musicians in the gospel music industry in Nigeria thanks to the longlasting impressions he had made and is still making. He started singing in various church choir groups until his divine leap to success. Freke Umoh went from singing in the church teenagers' choir in Lagos to starring in international gospel concerts, conferences, and events.

He has taken the Nigerian music industry by storm since emerging on scene some 15 years ago in Lagos. In the few years of his career flight, Freke has shared stage performances with Ron Kenoly, Bob Fitts, Micah Stampley, Chevelle Franklyn, Sammie Okposo, Asu Ekiye and a handful of other gospel music greats both National and International.

One of his single IBAGHA simply means there's nobody like God in his native Akwa Ibom dialect has lots of reviews.

Apart from a burgeoning music minsitry career, multi talented Freke is also well sought after as an event host/master of ceremonies-par-excellence.

Follow Boomplay and keep up-to-date with the latest Freke Umoh songs and information.

Freke Umoh Songs
Since the onset of his career, Freke released one album "Open Heavens" which was a huge success in 2012. Open Heavens contained songs such as:
• Hallelujah No Go Finish
• Ibaha
• You are My God
• Chukwu Nonso
• Mungu Wangu
• Abasi Mmi
• Desperate for you
• Nothing spoil
• Mary's Lamb
• Better Dey Follow me
• Dream Again
• No More Delay

Freke Umoh songs are included in Boomplay music playlists. Search to stream and download Freke Umoh songs MP3/ single/ albums on the platform.
New Comments(
33

)