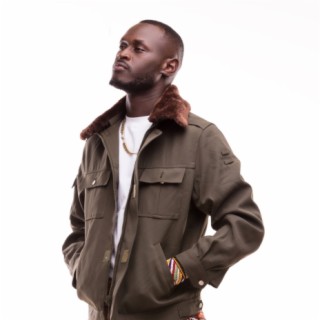 King Kaka
Current #4,795

All Time #2,454

Kennedy Ombima better known by his stage names King Kaka and Rabbit is a Kenyan rapper, Many of King Kaka's Songs became very popular and trendy on social media in line with a great number of streaming and downloads on Boomplay.

Lecturer and a businessman. He was born on 7th May 1987 and he is based in Nairobi, Kenya. He runs one of the biggest empires in the country called Kaka Empire and is home for big label musicians like Femi One.

Career
He had his debut in his music career through hid album "Tales of Kaka Sungura" This gave him high hopes in the industry as he became the most anticipated rapper in the region with this poetic style of music. Far from music, King Kaka is also a lecturer at Zetech University and teaches Entrepreneurship, Mentorship and the Music faculty. His single "Wajinga Nini" made waves in the industry and even got him on the wrong side of the law.

Achievements
King kaka has managed to establish an empire for himself and called it Kaka Empire which have signed more artists in the region with great talents and dreams. He was the biggest winner at the 2018 Pulse Music Video Awards (PMVA) after he bagged two awards: Male Video of the Year award and Viewer's Choice of the Year. He has also launched his purified water company know as Kaka Empire's Majik Water. Follow Boomplay and keep up-to-date with the latest songs of King Kaka and information.

King Kaka's latest songs
• Pull Up
• Happy Hour
• Maliza Na Pombe
• Shida Za Kidosi
• Manifest
• Lini
• Milele
• Fight
• Ganji Ya Kanairo
• Wajinga Nyinyi

His net worth is estimated to be $5 million and this actually maps him top of the list as one of the richest musicians in Kenya. He has over 5 million streams on Boomplay. Stream and download his songs on Boomplay for free.

King Kaka's Songs are included in Boomplay music playlists. Search, stream, and download King Kaka's Songs, his latest singles and albums in MP3 only on the Boomplay platform for free....more

Country/Region : Kenya
Listen to King Kaka's new songs including "Dundaing ft. Kristoff & Magix Enga", "Wajinga Nyinyi", "Hera Onge ft. Okello Max" and many more. Enjoy King Kaka's latest songs and explore the King Kaka's new music albums. If you want to download King Kaka songs MP3, use the Boomplay App to download the King Kaka songs for free. Discover King Kaka's latest songs, popular songs, trending songs all on Boomplay.
Kennedy Ombima better known by his stage names King Kaka and Rabbit is a Kenyan rapper, Many of King Kaka's Songs became very popular and trendy on social media in line with a great number of streaming and downloads on Boomplay.

Lecturer and a businessman. He was born on 7th May 1987 and he is based in Nairobi, Kenya. He runs one of the biggest empires in the country called Kaka Empire and is home for big label musicians like Femi One.

Career
He had his debut in his music career through hid album "Tales of Kaka Sungura" This gave him high hopes in the industry as he became the most anticipated rapper in the region with this poetic style of music. Far from music, King Kaka is also a lecturer at Zetech University and teaches Entrepreneurship, Mentorship and the Music faculty. His single "Wajinga Nini" made waves in the industry and even got him on the wrong side of the law.

Achievements
King kaka has managed to establish an empire for himself and called it Kaka Empire which have signed more artists in the region with great talents and dreams. He was the biggest winner at the 2018 Pulse Music Video Awards (PMVA) after he bagged two awards: Male Video of the Year award and Viewer's Choice of the Year. He has also launched his purified water company know as Kaka Empire's Majik Water. Follow Boomplay and keep up-to-date with the latest songs of King Kaka and information.

King Kaka's latest songs
• Pull Up
• Happy Hour
• Maliza Na Pombe
• Shida Za Kidosi
• Manifest
• Lini
• Milele
• Fight
• Ganji Ya Kanairo
• Wajinga Nyinyi

His net worth is estimated to be $5 million and this actually maps him top of the list as one of the richest musicians in Kenya. He has over 5 million streams on Boomplay. Stream and download his songs on Boomplay for free.

King Kaka's Songs are included in Boomplay music playlists. Search, stream, and download King Kaka's Songs, his latest singles and albums in MP3 only on the Boomplay platform for free.
FAQs about King Kaka
Where is King Kaka from?
He is from Kenya.
How to download songs of King Kaka?
You can download songs of King Kaka from Boomplay App for free.
Firstly, install Boomplay app on your mobile phone.
Secondly, navigate to the song you would like to download.
Thirdly, Tap on More > Download.