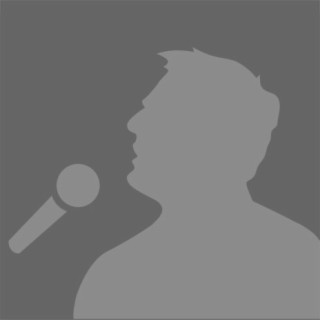 big AL
Current #99k+

All Time #139.2k

The main man behind some of the world's leading electronic labels, the quality renowned "Ready Mix Records", "Haute Musique", "Tiny Lamp", "StereoTrip", "Itom Records" and "Empty Whisky Flask Records" knows no compromise when it comes to perpetuating musical excellence, authenticity and ingenuity. As the founder and partner in the production teams known as, Beat Factory, Audio Lab, The Suppliers, Harlem Knights and Soul Collective, BiG AL has unleashed his musical talent with chart topping originals and remixes on great labels such as GU, Baroque, Armada, Ministry of Sound, Plastic City, Alola, SexOnWax, I!Records, King Street, Soulman Music, Different Attitudes, Lucidflow and Night Drive Music to name but a few. Very few artists nowadays are as equally adept in the studio as they are behind the decks and BiG AL's command of both is downright legendary. Though, as gifted as he is in the studio, there's something about his live DJ performances that sets them apart from anything you've ever heard before. Rooted in House Music and composed of multiple sub genres, BiG AL has simply created a sound that he can call his own.

...more

Country : United States
Songs

(179)

Albums

(33)

Playlists

(0)
1

2

3

4

5

6

7

8

9

10

11

12

13

14

15

16

17

18

19

20

21

22

23

24

25

26

27

28

29

30

31

32

33

34

35

36

37

38

39

40

41

42

43

44

45

46

47

48

49

50

51

52

53

54

55

56

57

58

59

60

61

62

63

64

65

66

67

68

69

70

71

72

73

74

75

76

77

78

79

80

81

82

83

84

85

86

87

88

89

90

91

92

93

94

95

96

97

98

99

100
Listen to big AL's new songs including "Mad World (Original Mix)", "Summer Breeze (Original Mix)", "Testify (Live)" and many more. Enjoy big AL's latest songs and explore the big AL's new music albums. If you want to download big AL songs MP3, use the Boomplay App to download the big AL songs for free. Discover big AL's latest songs, popular songs, trending songs all on Boomplay.
The main man behind some of the world's leading electronic labels, the quality renowned "Ready Mix Records", "Haute Musique", "Tiny Lamp", "StereoTrip", "Itom Records" and "Empty Whisky Flask Records" knows no compromise when it comes to perpetuating musical excellence, authenticity and ingenuity. As the founder and partner in the production teams known as, Beat Factory, Audio Lab, The Suppliers, Harlem Knights and Soul Collective, BiG AL has unleashed his musical talent with chart topping originals and remixes on great labels such as GU, Baroque, Armada, Ministry of Sound, Plastic City, Alola, SexOnWax, I!Records, King Street, Soulman Music, Different Attitudes, Lucidflow and Night Drive Music to name but a few. Very few artists nowadays are as equally adept in the studio as they are behind the decks and BiG AL's command of both is downright legendary. Though, as gifted as he is in the studio, there's something about his live DJ performances that sets them apart from anything you've ever heard before. Rooted in House Music and composed of multiple sub genres, BiG AL has simply created a sound that he can call his own.
New Comments(
0

)

What do you think of this artist?