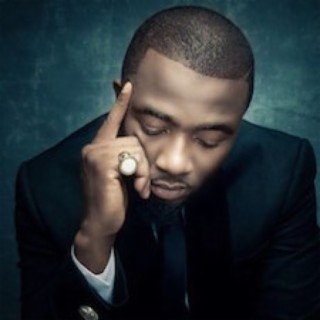 Ice Prince
Current #1,204

All Time #1,004

Panshak Henri Zamani (born October 30, 1984), known as Ice Prince, is one of the biggest rappers to have ever emerged from Nigeria. Many of Ice Prince songs become very popular and trendy online with a great number of streaming and downloads on Boomplay.

He became a star in the industry after the release of the hit singles, Oleku, Superstar and Juju. He dropped his debut album, Everybody Loves Ice Prince, in 2011. Ice Prince was formerly signed to Chocolate City Music Group and rose to the level of Vice-President of the label. Since the release of his first album, he has dropped two more albums: Fire Of Zamani and Jos To The World.

Career
Music has always been Ice Prince's thing. He was barely fifteen when he began writing rap songs and performing them at school events. By the time he turned seventeen, he had begun recording the songs.

Together with some of his friends who were passionate about music, Ice Prince formed a group called ECOMOG. This was in 2002. Regrettably, the group didn't last more than a year before splitting up.

Ice Prince and his other Loopy Crew members performed at musical shows and events held in the University Of Jos. This helped Ice Prince to become popular in the student community and grow his audience.

The rapper became a star after the release of his song, Oleku. The song topped the charts for weeks and was played by radio stations across the country. By the time he began recording his debut album, Ice Prince had bagged a record deal with Chocolate City Music owned by Audu Maikori. His debut album titled Everybody Loves Ice Prince was released in 2011. Notable singles from the album are Superstar and Juju.

His second studio album, Fire Of Zamani, was released in 2013. The album features commercially successful songs like Aboki, More, V.I.P and Gimmie Dat.

Ice Prince began work on his third studio album in 2015, and it was completed and made available to the public in 2016. The album, which is titled, Jos To The World, was mixed and mastered by Universal Music. Also, he dropped his debut EP in 2015. He named the project Trash Can. His sophomore Extended Play, C.O.L.D, was released in 2018.

Follow Boomplay and keep up-to-date with the latest Ice Prince songs and information.

Ice Prince Songs
• C.O.L.D
• Jos To The World
• Trash Can
• Fire Of Zamani
• Everybody Loves Ice Prince
• Superstar

Achievement
In 2009, Ice Prince won the Hennessy Artistry Club Tour. In addition, he won the 2012 Headies Award for Best Rap Album. That same year, he won three African Artist Of The Year, Best Rap Single, and Song Of The Year at the Ghana Music Awards.

Ice Prince songs are included in Boomplay music playlists. Search to stream and download Ice Prince songs MP3/ single/ albums on the platform....more

Country/Region : Nigeria
Songs

(37)

Albums

(18)

Playlists

(17)
1

2

3

4

5

6

7

8

9

10

11

12

13

14

15

16

17

18

19

20

21

22

23

24

25

26

27

28

29

30

31

32

33

34

35

36

37
Listen to Ice Prince's new songs including "Hustle", "Bless", "Feel Good ft. Phyno & Falz" and many more. Enjoy Ice Prince's latest songs and explore the Ice Prince's new music albums. If you want to download Ice Prince songs MP3, use the Boomplay App to download the Ice Prince songs for free. Discover Ice Prince's latest songs, popular songs, trending songs all on Boomplay.
Panshak Henri Zamani (born October 30, 1984), known as Ice Prince, is one of the biggest rappers to have ever emerged from Nigeria. Many of Ice Prince songs become very popular and trendy online with a great number of streaming and downloads on Boomplay.

He became a star in the industry after the release of the hit singles, Oleku, Superstar and Juju. He dropped his debut album, Everybody Loves Ice Prince, in 2011. Ice Prince was formerly signed to Chocolate City Music Group and rose to the level of Vice-President of the label. Since the release of his first album, he has dropped two more albums: Fire Of Zamani and Jos To The World.

Career
Music has always been Ice Prince's thing. He was barely fifteen when he began writing rap songs and performing them at school events. By the time he turned seventeen, he had begun recording the songs.

Together with some of his friends who were passionate about music, Ice Prince formed a group called ECOMOG. This was in 2002. Regrettably, the group didn't last more than a year before splitting up.

Ice Prince and his other Loopy Crew members performed at musical shows and events held in the University Of Jos. This helped Ice Prince to become popular in the student community and grow his audience.

The rapper became a star after the release of his song, Oleku. The song topped the charts for weeks and was played by radio stations across the country. By the time he began recording his debut album, Ice Prince had bagged a record deal with Chocolate City Music owned by Audu Maikori. His debut album titled Everybody Loves Ice Prince was released in 2011. Notable singles from the album are Superstar and Juju.

His second studio album, Fire Of Zamani, was released in 2013. The album features commercially successful songs like Aboki, More, V.I.P and Gimmie Dat.

Ice Prince began work on his third studio album in 2015, and it was completed and made available to the public in 2016. The album, which is titled, Jos To The World, was mixed and mastered by Universal Music. Also, he dropped his debut EP in 2015. He named the project Trash Can. His sophomore Extended Play, C.O.L.D, was released in 2018.

Follow Boomplay and keep up-to-date with the latest Ice Prince songs and information.

Ice Prince Songs
• C.O.L.D
• Jos To The World
• Trash Can
• Fire Of Zamani
• Everybody Loves Ice Prince
• Superstar

Achievement
In 2009, Ice Prince won the Hennessy Artistry Club Tour. In addition, he won the 2012 Headies Award for Best Rap Album. That same year, he won three African Artist Of The Year, Best Rap Single, and Song Of The Year at the Ghana Music Awards.

Ice Prince songs are included in Boomplay music playlists. Search to stream and download Ice Prince songs MP3/ single/ albums on the platform.