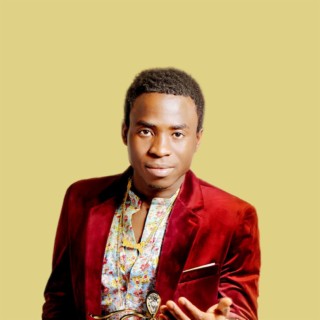 SIDY DIOP
Current #2,304

All Time #2,512

Sidy Diop is a Senegalese musician and songwriter, born in Pikine. Many of Sidy Diop songs become very popular and trendy online with a great number of streaming and downloads on Boomplay. His melodious voice, his excellent stage presence and his romantic lyrics are all arguments that allow him to establish himself quite quickly with the public.

Career
In 2017, he released the single "My choice", a real cantata to the beauty of the Senegalese woman. In this rhythmic work, the young artist demonstrates his vocal qualities and wins the esteem of Senegalese music lovers. During the same year, he did it again by offering the title "Sa hein hein" which was a hit.

Follow Boomplay and keep up-to-date with the latest Sidy Diop songs and information.

Sidy Diop Songs
• Djagou Mbass
• Ngalam
• Saloum
• Yeungeul
• Karkarato
• Diabira
• TikTok Love
• Gold Love
• Tidiane Yi
• Choc Choc
• Jegg Jongué

Sidy Diop songs are included in Boomplay music playlists. Search to stream and download Sidy Diop songs MP3/ single/ albums on the platform....more

Country/Region : Senegal
Songs

(2)

Albums

(2)

Playlists

(0)
Listen to SIDY DIOP's new songs including "Djagou Mbass", "Thiow Li", and many more. Enjoy SIDY DIOP's latest songs and explore the SIDY DIOP's new music albums. If you want to download SIDY DIOP songs MP3, use the Boomplay App to download the SIDY DIOP songs for free. Discover SIDY DIOP's latest songs, popular songs, trending songs all on Boomplay.
Sidy Diop is a Senegalese musician and songwriter, born in Pikine. Many of Sidy Diop songs become very popular and trendy online with a great number of streaming and downloads on Boomplay. His melodious voice, his excellent stage presence and his romantic lyrics are all arguments that allow him to establish himself quite quickly with the public.

Career
In 2017, he released the single "My choice", a real cantata to the beauty of the Senegalese woman. In this rhythmic work, the young artist demonstrates his vocal qualities and wins the esteem of Senegalese music lovers. During the same year, he did it again by offering the title "Sa hein hein" which was a hit.

Follow Boomplay and keep up-to-date with the latest Sidy Diop songs and information.

Sidy Diop Songs
• Djagou Mbass
• Ngalam
• Saloum
• Yeungeul
• Karkarato
• Diabira
• TikTok Love
• Gold Love
• Tidiane Yi
• Choc Choc
• Jegg Jongué

Sidy Diop songs are included in Boomplay music playlists. Search to stream and download Sidy Diop songs MP3/ single/ albums on the platform.
New Comments(
49

)
FAQs about SIDY DIOP
Where is SIDY DIOP from?
He is from Senegal.
How to download songs of SIDY DIOP?
You can download songs of SIDY DIOP from Boomplay App for free.
Firstly, install Boomplay app on your mobile phone.
Secondly, navigate to the song you would like to download.
Thirdly, Tap on More > Download.