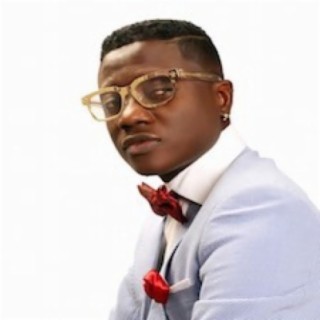 Klever Jay
Current #8,376

All Time #3,374

Klever Jay whose real names are Sholanke Abiodun Joseph is a talented Nigerian Afro-Pop singer and songwriter from Ogun state. Many of Klever Jay songs become very popular and trendy online with a great number of streaming and downloads on Boomplay.

Klever Jay attended Danwaire Special primary school, kano, Dairy Farm Senior secondary and also studied at Moshood Abiola Polytechnic.

Career
Klever Jay started music at a very tender age but came to limelight with the hit single "Koni Koni Love." Ever since he rose to fame, he has been dropping hits back to back for his music lovers from "Igobortidaru" to "Kini Level" and his recent "Legal Tender". Apart from dropping hit songs, he has also collaborated with top artistes across the country suc as Reekado Banks, General Pype, 9ice, Reminisce, YQ and many others.

Follow Boomplay and keep up to date with the latest Klever Jay songs and information.

Klever Jay Songs
• KoniKoni Love
• Igboro Ti Daru
• Kini Level Yen
• Kini Level (Remix)
• Baba No Regret
• Sho Wa Sexy
• Shake Ur Bombom
• PEPERENPE
• OMO OF LIFE
• Friend or Foe
• Happy People (feat. Terry G)
• No Go There (feat. Dammy Krane) (Remix) · 2015
• Eyi Wunmi
• Timba
• Owo Eko
• Do good
• Lori Iro
• Agege
• Go Low
• Omnipotent
• Igborotidaru
• Ife Re Lon Pami
• Omo Ologo (feat. Demmie Vee & Lyta)

Klever Jay songs are included in Boomplay music playlists. Search to stream and download Klever Jay songs MP3/ single/ albums on the platform....more

Country/Region : Nigeria
Songs

(53)

Albums

(25)

Playlists

(2)
1

2

3

4

5

6

7

8

9

10

11

12

13

14

15

16

17

18

19

20

21

22

23

24

25

26

27

28

29

30

31

32

33

34

35

36

37

38

39

40

41

42

43

44

45

46

47

48

49

50

51

52

53
Listen to Klever Jay's new songs including "Konikoni Luv ft. Danny Young & Prince Banton", "Igborotidaru (Remix) ft. DaGrin", "Oni Reason ft. Wale Turner" and many more. Enjoy Klever Jay's latest songs and explore the Klever Jay's new music albums. If you want to download Klever Jay songs MP3, use the Boomplay App to download the Klever Jay songs for free. Discover Klever Jay's latest songs, popular songs, trending songs all on Boomplay.
Klever Jay whose real names are Sholanke Abiodun Joseph is a talented Nigerian Afro-Pop singer and songwriter from Ogun state. Many of Klever Jay songs become very popular and trendy online with a great number of streaming and downloads on Boomplay.

Klever Jay attended Danwaire Special primary school, kano, Dairy Farm Senior secondary and also studied at Moshood Abiola Polytechnic.

Career
Klever Jay started music at a very tender age but came to limelight with the hit single "Koni Koni Love." Ever since he rose to fame, he has been dropping hits back to back for his music lovers from "Igobortidaru" to "Kini Level" and his recent "Legal Tender". Apart from dropping hit songs, he has also collaborated with top artistes across the country suc as Reekado Banks, General Pype, 9ice, Reminisce, YQ and many others.

Follow Boomplay and keep up to date with the latest Klever Jay songs and information.

Klever Jay Songs
• KoniKoni Love
• Igboro Ti Daru
• Kini Level Yen
• Kini Level (Remix)
• Baba No Regret
• Sho Wa Sexy
• Shake Ur Bombom
• PEPERENPE
• OMO OF LIFE
• Friend or Foe
• Happy People (feat. Terry G)
• No Go There (feat. Dammy Krane) (Remix) · 2015
• Eyi Wunmi
• Timba
• Owo Eko
• Do good
• Lori Iro
• Agege
• Go Low
• Omnipotent
• Igborotidaru
• Ife Re Lon Pami
• Omo Ologo (feat. Demmie Vee & Lyta)

Klever Jay songs are included in Boomplay music playlists. Search to stream and download Klever Jay songs MP3/ single/ albums on the platform.
New Comments(
8

)