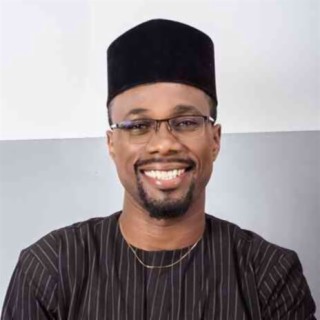 Guy Michel Kingue
Current #1,307

All Time #1,259

Guy Michel Kingue Achievements The various songs of Guy Michel Kingu have increased his international notoriety. This means that this year, he is participating for the first time in the Prayze Factory Award. A gospel music contest that takes place every year in Atlanta in the United States.Many Michel Kingue songs become very popular and trendy online with a great number of streaming and downloads on Boomplay.

The songwriter of the song "Jesus the most beautiful of names" released this year and which has already won the admiration of the public, will compete in the category "New Artist of the year" in this competition of the Prayze Factory Awards which will be in its twelfth edition this year.

A progression for the singer who continues to conquer hearts through his voices and his beautiful melodies. He will thus be able to validly succeed the musician artist Barakah. Last year, it distinguished itself at this same event with a double consecration.

In 2019, Barakah won the trophy for "Lead female Artist" and "International Solo of the year". To hope to return with the trophy, the singer knows that it is necessary to count on the vote of the public.

The big awards ceremony will take place from September 19 to 22 in Atlanta, United States. A major international event that brings together the best gospel artists of the moment.

In 2010, Guy Michel Kingue has already won the Africa Star Music competition which took place in Côte d'Ivoire. A normal progression for the Cameroonian prodigy who has been rooted in religious music since the age of 12.

Michel Kingue songs are included in Boomplay music playlists. Search to stream and download Michel Kingue songs MP3/ single/ albums on the platform.

Follow Boomplay and keep up-to-date with the latest Michel Kingue songs and information....more

Country/Region : Cameroon
Songs

(18)

Albums

(10)

Playlists

(1)
1

2

3

4

5

6

7

8

9

10

11

12

13

14

15

16

17

18
Listen to Guy Michel Kingue's new songs including "IL EST LA", "L'amour de ma foi feat Aubin Prince", "Que ta volonté s'accomplisse" and many more. Enjoy Guy Michel Kingue's latest songs and explore the Guy Michel Kingue's new music albums. If you want to download Guy Michel Kingue songs MP3, use the Boomplay App to download the Guy Michel Kingue songs for free. Discover Guy Michel Kingue's latest songs, popular songs, trending songs all on Boomplay.
Guy Michel Kingue Biography
Guy Michel Kingue Achievements The various songs of Guy Michel Kingu have increased his international notoriety. This means that this year, he is participating for the first time in the Prayze Factory Award. A gospel music contest that takes place every year in Atlanta in the United States.Many Michel Kingue songs become very popular and trendy online with a great number of streaming and downloads on Boomplay.

The songwriter of the song "Jesus the most beautiful of names" released this year and which has already won the admiration of the public, will compete in the category "New Artist of the year" in this competition of the Prayze Factory Awards which will be in its twelfth edition this year.

A progression for the singer who continues to conquer hearts through his voices and his beautiful melodies. He will thus be able to validly succeed the musician artist Barakah. Last year, it distinguished itself at this same event with a double consecration.

In 2019, Barakah won the trophy for "Lead female Artist" and "International Solo of the year". To hope to return with the trophy, the singer knows that it is necessary to count on the vote of the public.

The big awards ceremony will take place from September 19 to 22 in Atlanta, United States. A major international event that brings together the best gospel artists of the moment.

In 2010, Guy Michel Kingue has already won the Africa Star Music competition which took place in Côte d'Ivoire. A normal progression for the Cameroonian prodigy who has been rooted in religious music since the age of 12.

Michel Kingue songs are included in Boomplay music playlists. Search to stream and download Michel Kingue songs MP3/ single/ albums on the platform.

Follow Boomplay and keep up-to-date with the latest Michel Kingue songs and information.
FAQs about Guy Michel Kingue
Where is Guy Michel Kingue from?
He is from Cameroon.
How to download songs of Guy Michel Kingue?
You can download songs of Guy Michel Kingue from Boomplay App for free.
Firstly, install Boomplay app on your mobile phone.
Secondly, navigate to the song you would like to download.
Thirdly, Tap on More > Download.