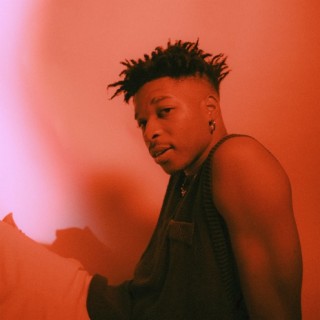 Magixx
Current #5,262

All Time #15.1k

Magixx is hungry and trailing the path to legend. Growing up with the music from his father's CD player as a constant companion, the Lagos-born Ekiti boy was weaned on the sound of Sunny Ade, Fela Kuti, Tony Tetuila, Celine Dion, DMX and 2Pac. Magixx, born Adelabu Adewunmi Alexander, had discovered his musical gifts as early as the age of 10 when he was just a young boy in the local church choir. Now a confident 23 year old graduate of the University of Lagos, the almost unveiled Mavin Records act is looking to leave an unforgettable imprint on Afrobeat.

Defining his sound as Afro-fusion, Magixx possess a sublime vocal range and signature sonic versatility that is sure to set him apart from his peers in the industry. Those at the University of Lagos (UNILAG) already know him well. First, as the boy-lyricist who won a talent show in his first year, and later as Magixx- one of the school's elite musical prodigy. Yet, to him Unilag was a testing ground and a springboard that has propelled him forward in his passionate pursuit of music. It was a mere prologue to a life he was born for.

Magixx swear by the legends that have come before him, yet he is not shy in his ambition to also leave a legacy for those that are coming after. In his words; _'I wants to make music that speaks for itself and create a sound that will always remind the coming generation that Magixx was here'....more

Boom ID : 101438069 Country : Nigeria Gender : Male
Songs

(1)

Albums

(1)

Playlists

(2)
Listen to Magixx's new songs including "Jowey Wurld _ Love don't cost a dime", and many more. Enjoy Magixx's latest songs and explore the Magixx's new music albums. If you want to download Magixx songs MP3, use the Boomplay App to download the Magixx songs for free. Discover Magixx's latest songs, popular songs, trending songs all on Boomplay.
Magixx is hungry and trailing the path to legend. Growing up with the music from his father's CD player as a constant companion, the Lagos-born Ekiti boy was weaned on the sound of Sunny Ade, Fela Kuti, Tony Tetuila, Celine Dion, DMX and 2Pac. Magixx, born Adelabu Adewunmi Alexander, had discovered his musical gifts as early as the age of 10 when he was just a young boy in the local church choir. Now a confident 23 year old graduate of the University of Lagos, the almost unveiled Mavin Records act is looking to leave an unforgettable imprint on Afrobeat.

Defining his sound as Afro-fusion, Magixx possess a sublime vocal range and signature sonic versatility that is sure to set him apart from his peers in the industry. Those at the University of Lagos (UNILAG) already know him well. First, as the boy-lyricist who won a talent show in his first year, and later as Magixx- one of the school's elite musical prodigy. Yet, to him Unilag was a testing ground and a springboard that has propelled him forward in his passionate pursuit of music. It was a mere prologue to a life he was born for.

Magixx swear by the legends that have come before him, yet he is not shy in his ambition to also leave a legacy for those that are coming after. In his words; _'I wants to make music that speaks for itself and create a sound that will always remind the coming generation that Magixx was here'.
New Comments(
8

)