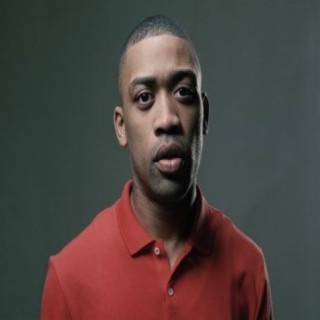 Wiley
Current #8,431

All Time #3,913

Richard Kylea Cowie Jr. (born 19 January 1979), better known by his stage name Wiley (formerly Wiley Kat), is an English grime MC, rapper, songwriter, DJ and record producer from Bow, London, currently wanted by the Metropolitan Police under an arrest warrant due to failing to appear at Snaresbrook Crown Court on 11 November 2021. Many of Wiley songs become very popular and trendy online with a great number of streaming and downloads on Boomplay.

CAREER AND ACHIEVEMENTS
Wiley is considered a key figure in the creation of grime music and often labelled the "Godfather of Grime". In the early 2000s, he independently released a series of highly influential eskibeat instrumentals on white label vinyl, such as the first in the series "Eskimo" and is known as a grime MC both for his solo work and for material released with his crew Roll Deep.

Wiley first tasted success as a member of UK garage crew Pay As U Go, with whom he had a top 40 hit, "Champagne Dance" in 2001. Wiley has continued to make grime music while also releasing mainstream singles, such as the UK Singles Chart top 10 hits "Wearing My Rolex", "Never Be Your Woman", and his UK number-one "Heatwave". Wiley's eleventh album, Godfather (2017), peaked at number nine on the UK Albums Chart, becoming his highest-charting album of his career, and also won an "Outstanding Contribution to Music" award by NME.

Regarded as a pioneer in the British underground music scene with a prolific work rate and a versatile music artist with many crossover hits, he was appointed a Member of the Order of the British Empire (MBE) in the 2018 New Year Honours for services to music.

Wiley has been stabbed on several occasions. In 2008, a stabbing left him with a visible scar on the left side of his face. On 24 July 2020, Wiley made a series of posts and videos on social media, widely condemned as anti-semitic.

Follow Boomplay and keep up-to-date with the latest Wiley songs and information.

Wiley Songs
• Treddin' on Thin Ice (2004)
• Da 2nd Phaze (2006)
• Playtime Is Over (2007)
• Grime Wave (2008)
• See Clear Now (2008)
• Race Against Time (2009)
• 100% Publishing (2011)
• Evolve or Be Extinct (2012)
• The Ascent (2013)
• Snakes & Ladders (2014)
• Godfather (2017)
• Godfather II (2018)
• The Godfather III (2020)
• Boasty Gang - The Album (2020)
• Anti-Systemic (2021)

Wiley songs are included in Boomplay music playlists. Search to stream and download Wiley songs MP3/ single/ albums on the platform....more

Country : United Kingdom
Songs

(91)

Albums

(35)

Playlists

(22)
1

2

3

4

5

6

7

8

9

10

11

12

13

14

15

16

17

18

19

20

21

22

23

24

25

26

27

28

29

30

31

32

33

34

35

36

37

38

39

40

41

42

43

44

45

46

47

48

49

50

51

52

53

54

55

56

57

58

59

60

61

62

63

64

65

66

67

68

69

70

71

72

73

74

75

76

77

78

79

80

81

82

83

84

85

86

87

88

89

90

91
Listen to Wiley's new songs including "Come Home", "Bruce Wayne", "Press Record" and many more. Enjoy Wiley's latest songs and explore the Wiley's new music albums. If you want to download Wiley songs MP3, use the Boomplay App to download the Wiley songs for free. Discover Wiley's latest songs, popular songs, trending songs all on Boomplay.
Richard Kylea Cowie Jr. (born 19 January 1979), better known by his stage name Wiley (formerly Wiley Kat), is an English grime MC, rapper, songwriter, DJ and record producer from Bow, London, currently wanted by the Metropolitan Police under an arrest warrant due to failing to appear at Snaresbrook Crown Court on 11 November 2021. Many of Wiley songs become very popular and trendy online with a great number of streaming and downloads on Boomplay.

CAREER AND ACHIEVEMENTS
Wiley is considered a key figure in the creation of grime music and often labelled the "Godfather of Grime". In the early 2000s, he independently released a series of highly influential eskibeat instrumentals on white label vinyl, such as the first in the series "Eskimo" and is known as a grime MC both for his solo work and for material released with his crew Roll Deep.

Wiley first tasted success as a member of UK garage crew Pay As U Go, with whom he had a top 40 hit, "Champagne Dance" in 2001. Wiley has continued to make grime music while also releasing mainstream singles, such as the UK Singles Chart top 10 hits "Wearing My Rolex", "Never Be Your Woman", and his UK number-one "Heatwave". Wiley's eleventh album, Godfather (2017), peaked at number nine on the UK Albums Chart, becoming his highest-charting album of his career, and also won an "Outstanding Contribution to Music" award by NME.

Regarded as a pioneer in the British underground music scene with a prolific work rate and a versatile music artist with many crossover hits, he was appointed a Member of the Order of the British Empire (MBE) in the 2018 New Year Honours for services to music.

Wiley has been stabbed on several occasions. In 2008, a stabbing left him with a visible scar on the left side of his face. On 24 July 2020, Wiley made a series of posts and videos on social media, widely condemned as anti-semitic.

Follow Boomplay and keep up-to-date with the latest Wiley songs and information.

Wiley Songs
• Treddin' on Thin Ice (2004)
• Da 2nd Phaze (2006)
• Playtime Is Over (2007)
• Grime Wave (2008)
• See Clear Now (2008)
• Race Against Time (2009)
• 100% Publishing (2011)
• Evolve or Be Extinct (2012)
• The Ascent (2013)
• Snakes & Ladders (2014)
• Godfather (2017)
• Godfather II (2018)
• The Godfather III (2020)
• Boasty Gang - The Album (2020)
• Anti-Systemic (2021)

Wiley songs are included in Boomplay music playlists. Search to stream and download Wiley songs MP3/ single/ albums on the platform.