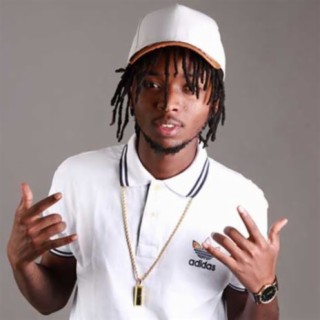 Magix Enga
Current #7,867

All Time #5,216

Njenga Chege popularly known for his stage name as Magix Enga aka Beat King is one of the youngest multi-talented Kenyan musician, Many of Magix Enga's Songs became very popular and trendy on social media in line with a great number of streaming and downloads on Boomplay.

videographer and a music producer born and bred in Kenya. Despite being in the industry for a hot minute, most people learned about him due to his copyright feud with American musician Tekashi aka 6ix9one concerning the latter's song dubbed "Gooba."

Career
Enga always knew he wanted to do music and while growing up he would always be obsessed with trying to manually create beats for songs. After completing his studies, he knew it was time to pursue his dreams and started off as a gospel artiste but changed to secular.

He has been a producer for over 10 years and has worked with many artiste including Tanasha Donna, Masauti, King Kaka, Otile Brown among others

Achievements
Magix has no doubt have his achievements in the music industry like that time when he won a lawsuit over 6ix9ine and got compensated. He has worked with great artistes in Kenya like Khaligraph and produced bangers.

He managed to release an EP called Velocity having 7 songs on the list including Bami featuring Khaligraph Jones. Those are just but a few achivements that he has managed to win in his past career.

Follow Boomplay and keep up-to-date with the latest songs of Magix Enga and information.

Magix Enga Songs
• Yoyo
• Vasha.
• Jeje
• Foursome
• Mambichwa
• Hustle
• Down Low
• Refocus

And he was featured in many more collabos in his line of work. His net worth is estimated to be around $1 Million and his Empire studios costing over 5 Million and has been home to a number of talented artists from Kenya and beyond.

Download and stream his music for free only on Boomplay. Magix Enga's Songs are included in Boomplay music playlists. Search, stream, and download Magix Enga's Songs, his latest singles and albums in MP3 only on the Boomplay platform for free....more

Country : Kenya
Songs

(45)

Albums

(38)

Playlists

(41)
1

2

3

4

5

6

7

8

9

10

11

12

13

14

15

16

17

18

19

20

21

22

23

24

25

26

27

28

29

30

31

32

33

34

35

36

37

38

39

40

41

42

43

44

45
Listen to Magix Enga's new songs including "Walevi na Polisi (Exray, Lil maina)", "Mambichwa", "Kwani Sisi Ni Wanawake" and many more. Enjoy Magix Enga's latest songs and explore the Magix Enga's new music albums. If you want to download Magix Enga songs MP3, use the Boomplay App to download the Magix Enga songs for free. Discover Magix Enga's latest songs, popular songs, trending songs all on Boomplay.
Njenga Chege popularly known for his stage name as Magix Enga aka Beat King is one of the youngest multi-talented Kenyan musician, Many of Magix Enga's Songs became very popular and trendy on social media in line with a great number of streaming and downloads on Boomplay.

videographer and a music producer born and bred in Kenya. Despite being in the industry for a hot minute, most people learned about him due to his copyright feud with American musician Tekashi aka 6ix9one concerning the latter's song dubbed "Gooba."

Career
Enga always knew he wanted to do music and while growing up he would always be obsessed with trying to manually create beats for songs. After completing his studies, he knew it was time to pursue his dreams and started off as a gospel artiste but changed to secular.

He has been a producer for over 10 years and has worked with many artiste including Tanasha Donna, Masauti, King Kaka, Otile Brown among others

Achievements
Magix has no doubt have his achievements in the music industry like that time when he won a lawsuit over 6ix9ine and got compensated. He has worked with great artistes in Kenya like Khaligraph and produced bangers.

He managed to release an EP called Velocity having 7 songs on the list including Bami featuring Khaligraph Jones. Those are just but a few achivements that he has managed to win in his past career.

Follow Boomplay and keep up-to-date with the latest songs of Magix Enga and information.

Magix Enga Songs
• Yoyo
• Vasha.
• Jeje
• Foursome
• Mambichwa
• Hustle
• Down Low
• Refocus

And he was featured in many more collabos in his line of work. His net worth is estimated to be around $1 Million and his Empire studios costing over 5 Million and has been home to a number of talented artists from Kenya and beyond.

Download and stream his music for free only on Boomplay. Magix Enga's Songs are included in Boomplay music playlists. Search, stream, and download Magix Enga's Songs, his latest singles and albums in MP3 only on the Boomplay platform for free.
New Comments(
30

)