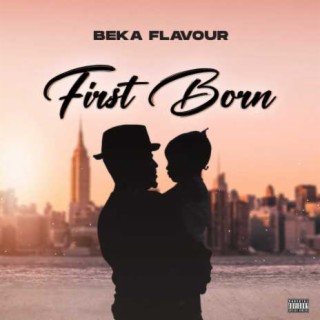 3.5m
First Born
After the hit song "Saujia" to perform well in the industry, now he has brought to you a new album "FIRST BORN" with 15 hit songs which is the collaboration with different artists like Naiboi,Linnah Sanga, Aslay, Barnaba Classic, Humble Smith, Young Lunya and Enock Bella. The FIRST BORN album has been prepared by "Beka Flavour " bongo fleva artist. Be the first one to listen and download from Boomplay Music. Baada mkwaju wake "Saujia" kufanya vizuri sasa amekuletea zawadi ya Albamu "FIRST BORN" iliyoshiba ngoma 15 za moto akiwa ameshirikisha wasanii mbali mbali Naiboi, Linah Sanga, Aslay, na wakali wengi, FIRST BORN Albamu imepikwa na mkali Beka Flavour. Kuwa wa kwanza kupakua (Download) na kuburudika na Albamu hii Exclusive hapa hapa Boomplay Music, Enjoy Listen and download music for free on Boomplay!
...more
Beka Flavour
First Born (15)
1

2

3

4

5

6

7

8

9

10

11

12

13

14

15
More Albums by Beka Flavour More
First Born is a music album released in 2022. First Born has 15 songs sung by Beka Flavour. Listen to all songs in high quality and download First Born songs on boomplay.com.
Related Tags: First Born, First Born songs, First Born songs download, download First Born songs, listen First Born songs, First Born MP3 songs
After the hit song "Saujia" to perform well in the industry, now he has brought to you a new album "FIRST BORN" with 15 hit songs which is the collaboration with different artists like Naiboi,Linnah Sanga, Aslay, Barnaba Classic, Humble Smith, Young Lunya and Enock Bella. The FIRST BORN album has been prepared by "Beka Flavour " bongo fleva artist. Be the first one to listen and download from Boomplay Music. Baada mkwaju wake "Saujia" kufanya vizuri sasa amekuletea zawadi ya Albamu "FIRST BORN" iliyoshiba ngoma 15 za moto akiwa ameshirikisha wasanii mbali mbali Naiboi, Linah Sanga, Aslay, na wakali wengi, FIRST BORN Albamu imepikwa na mkali Beka Flavour. Kuwa wa kwanza kupakua (Download) na kuburudika na Albamu hii Exclusive hapa hapa Boomplay Music, Enjoy